---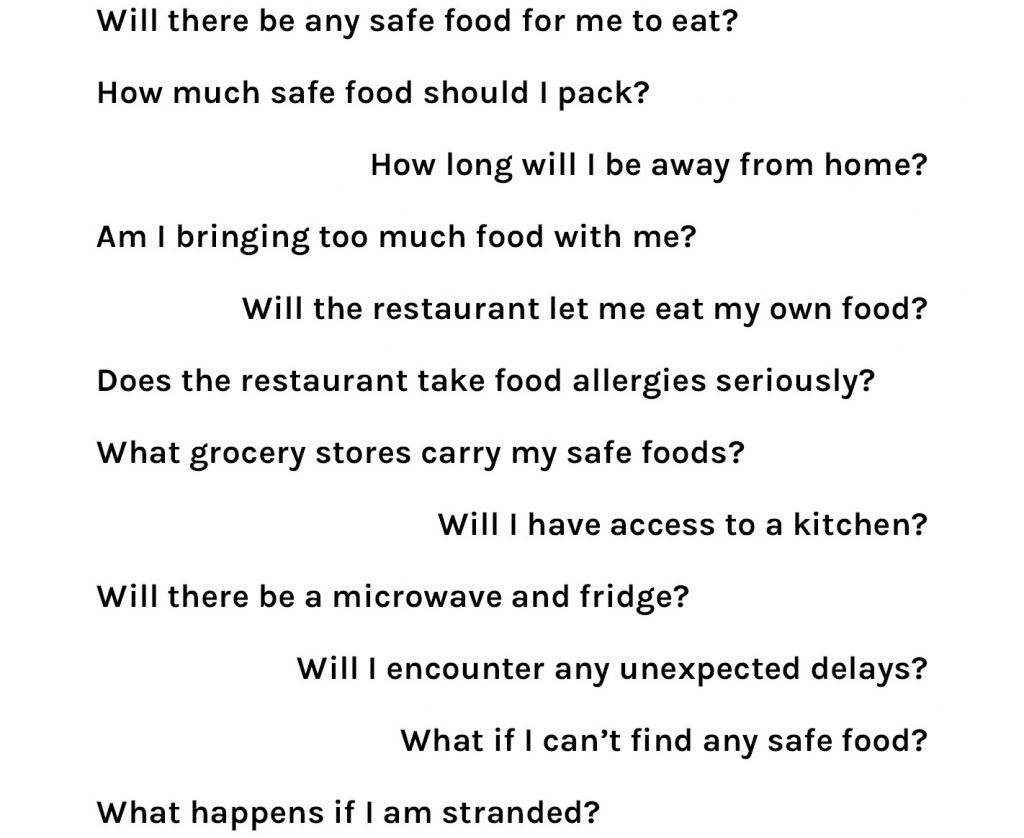 ---
If you live with food allergies, celiac disease, EoE, or follow AIP (Autoimmune Protocol), you probably have experienced some level of anxiety before traveling.
It can be a very stressful experience to leave the safety of your own kitchen when you have strict dietary requirements, never knowing if you will have access to your safe food. To be honest, I experience some level of food-related anxiety anytime I leave my apartment, even if it is just for a few hours!
Before being diagnosed with EoE, I never understood the numerous obstacles that go into planning vacations or even simple day-trips when living with a restricted diet. Previously, food was always a main highlight of every trip but now that I must follow a restrictive diet due to my EoE triggers, travel looks very different and I am learning to adjust.
I'll never forget my first few trips traveling post-EoE diagnosis and the overwhelming fear of not bringing enough food with me. My heart would be racing for weeks, constantly brainstorming the number of meals that I would need to bring. At this point, my suitcase is mostly filled with food vs. clothing!
While I am still figuring out how to travel with EoE and dietary restrictions, through trial and error, I have picked up a few things that have helped me along the way. I hope these tips help you gain confidence and find joy in traveling again.
---
Research, Research & More Research
Step one is to start researching everything you can about your trip destination in advance. Note: these tips are for domestic travel—I haven't taken an international trip yet with EoE and I am sure there are a lot of other things to consider.
First, I like to start with finding accommodations that have an in-room microwave/mini-fridge or for a longer trip, I will book an Airbnb with a kitchen. Once I narrow down some potential hotel or Airbnb options, I make sure they are located near an organic grocery store or Whole Foods, in case I need any extra safe snacks or ingredients. Finally, I love to learn more about local restaurants, searching for allergy-friendly and/or gluten-free restaurants.
With food allergies or intolerances, researching in advance becomes even more of a priority. Luckily, we are a very resourceful crew and already have top notch planning skills!
>> Research Tips:
Hotel with microwave/fridge or Airbnb with kitchen
Location of grocery stores (ideally close to your hotel or Airbnb)
Allergy-friendly restaurants—some great search tools:
Contact Restaurants In Advance
When I was first diagnosed with EoE, I was really nervous about reaching out directly to restaurants to find out if they could safely accommodate my food restrictions. Through time, I have discovered that reaching out via email is an amazing way to confirm if a restaurant can accommodate me. Plus, I love having it all in writing!
After researching allergy-friendly restaurants, I'll create a list of top potential contenders. A couple of weeks before leaving, I will reach out to the restaurants via email and ask if they would be able to work with me to accommodate my food allergies.
I love email because I can send them a list of my safe foods so there is nothing lost in translation. If I feel in anyway uncomfortable with the menu options that they provide me, I will be very direct and ask if they can make me something specific (such as a simple steak and steamed vegetables) and see if that is another possibility.
Typically, restaurants have been very responsive and are happy to accommodate. If a restaurant can't accommodate my food allergies, I always appreciate their honesty. In this situation, I ask the restaurant if it is okay for me to bring my own safe meal and I have never encountered a restaurant that said no.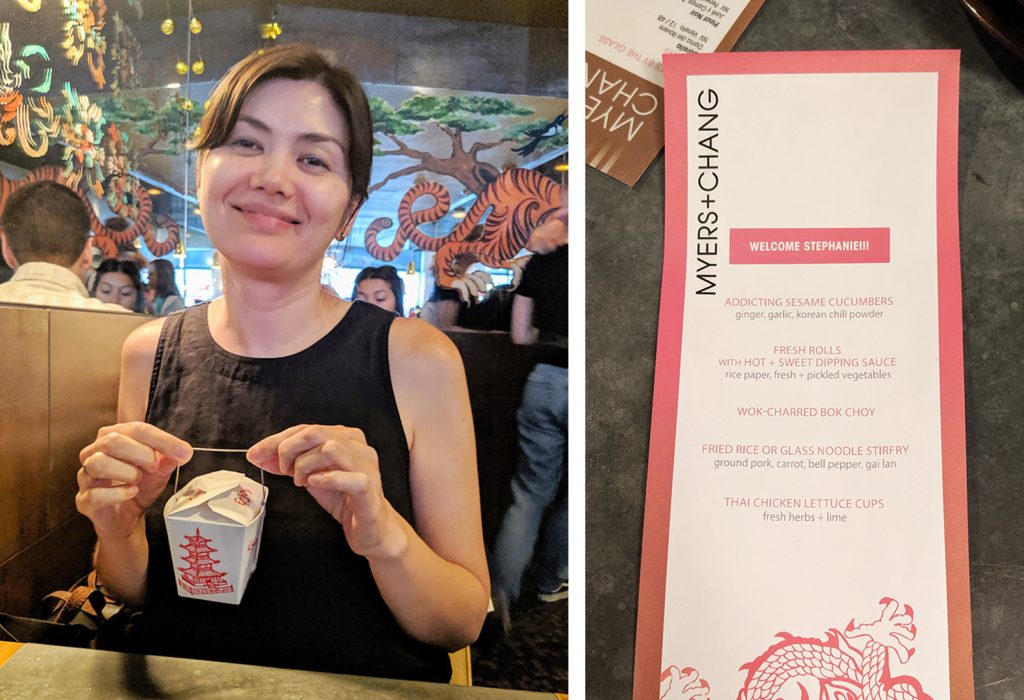 Carry a food allergy chef card
Having a food allergy chef card on hand is an important tool to make sure there isn't any miscommunication with the restaurant's kitchen. I will admit, I don't have a chef card since uncovering my EoE triggers is still a work in progress. However, I highly recommend having a chef card if this works for you.
Invest in an easy to carry insulated bag
Investing in an insulated bag is key for traveling with food allergies. I use mine all the time, even for day trips, keeping my meals cold and safe while I am away from a fridge. I just pack up my food with some ice packs and I am ready to go!
My favorite insulated lunch bag actually has two different compartments. It is perfect for storing chilled food in one compartment and snacks and a banana in another.
A fridge & microwave are your new best friends
Finding accommodations with a fridge and microwave or a full kitchen is really key to reducing stress while traveling with food allergies or on AIP.
Before booking a hotel, I always call to confirm if a mini-fridge and microwave can be provided in my room due to food allergies. Typically, most hotels can accommodate this request but sometimes they aren't able to provide a microwave. In fact, once a hotel suggeted that I walk a few blocks away to Target and use their microwave (um, no thanks).
Luckily, there is an amazing mini portable personal oven called HotLogic. All you need is an outlet to heat up your food. This mini-oven is a definite life-saver and I highly-recommend giving it a try on your next trip if a microwave is not available.
If I am traveling for more than a couple of nights, I make sure to book an Airbnb instead of a hotel since a kitchen will be necessary. This way, I don't have to stress as much about bringing as many fully-prepared meals and can go grocery shopping when I arrive at my destination.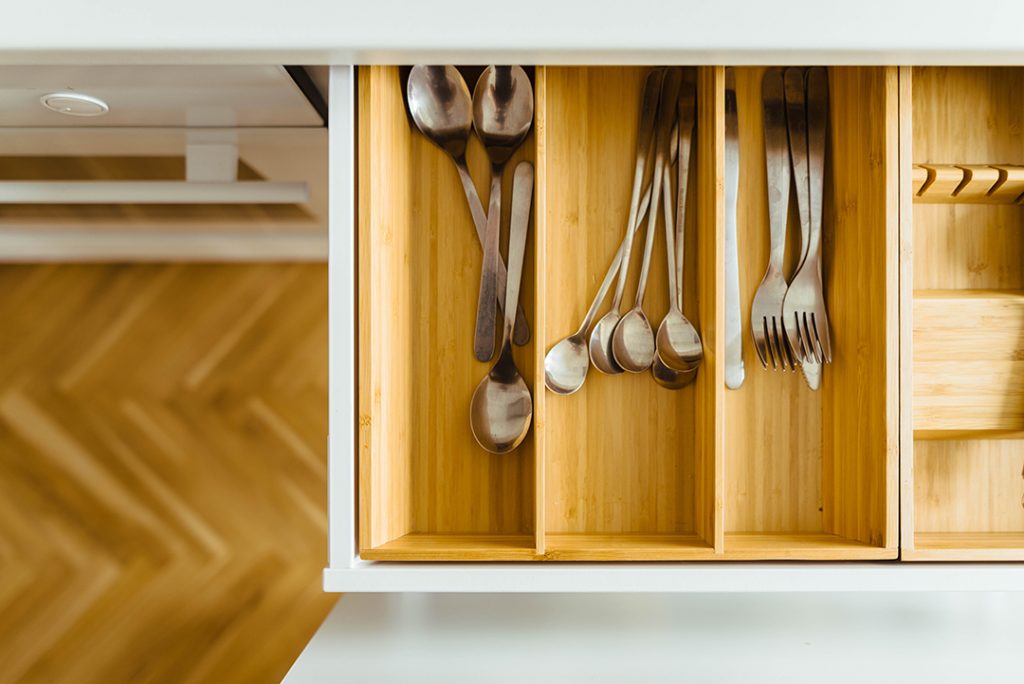 Packing some kitchen basics
This is something that can be easily overlooked or forgotten but bringing your own kitchen basics is key, especially if you have food allergies and avoiding cross-contact is a priority. I always make sure to pack my own utensils, microwave-safe glass containers, a clean sponge, and dishwashing soap.
Pack easy AIP / allergy-friendly snacks
A couple of weeks before leaving, I make sure that I have enough safe snacks for the trip. I love sourcing some easy to pack snacks that I can toss in my bag. In addition to pre-packaged snacks, I loving making a batch of AIP / Top 8 Free cookies or muffins to last a trip since they are perfect for when I am on-to-go.
>> Allergy-Friendly Snack Ideas: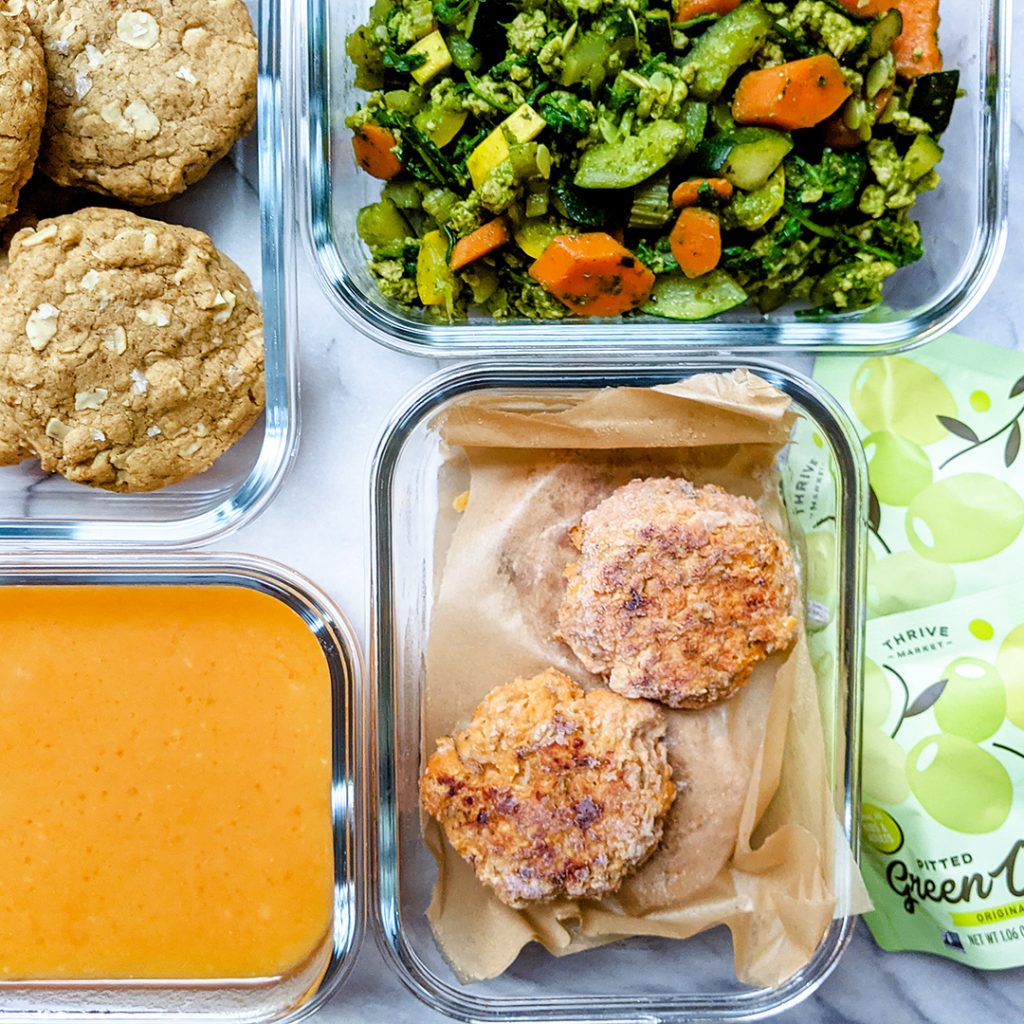 Prep & freeze safe meals
A few days before leaving for a trip, I start my meal prep and focus on meals that will be easy to transport. Soup, meat patties, and easy skillet meals are some of my go-to recipes that are filling and versatile. I also focus on meals that freeze well if I am going to be away for a couple of days or more. That way, I don't worry about food spoiling on my journey.
It is okay to overprepare (do what is best for you)
Finally, it is completely normal to feel anxiety before traveling when managing food allergies or special dietary requirements. Being away from the safety of your own kitchen can be a scary experience but it definitely gets easier with time.
We all manage anxiety in different ways. For me, I feel best when I am overprepared. While I sometimes feel ridiculous carrying a suitcase full of my safe food, this helps keep my mental health in check. Being overprepared allows for me to switch my focus to the present and enjoy all that travel has to offer.
>> Additional AIP & Food Allergy Travel Resources