---
These grain-free and low-FODMAP Butternut Squash Scallion Muffins are a perfect savory snack or breakfast. The texture is light and soft while being free of the Top 8 food-allergens — plus no coconut or added sugar!
This was my first time making savory muffins and I can't wait to continue making more. The combination of butternut squash with scallions provides so much flavor, reminding me of the cornbread I grew up eating in Texas.
---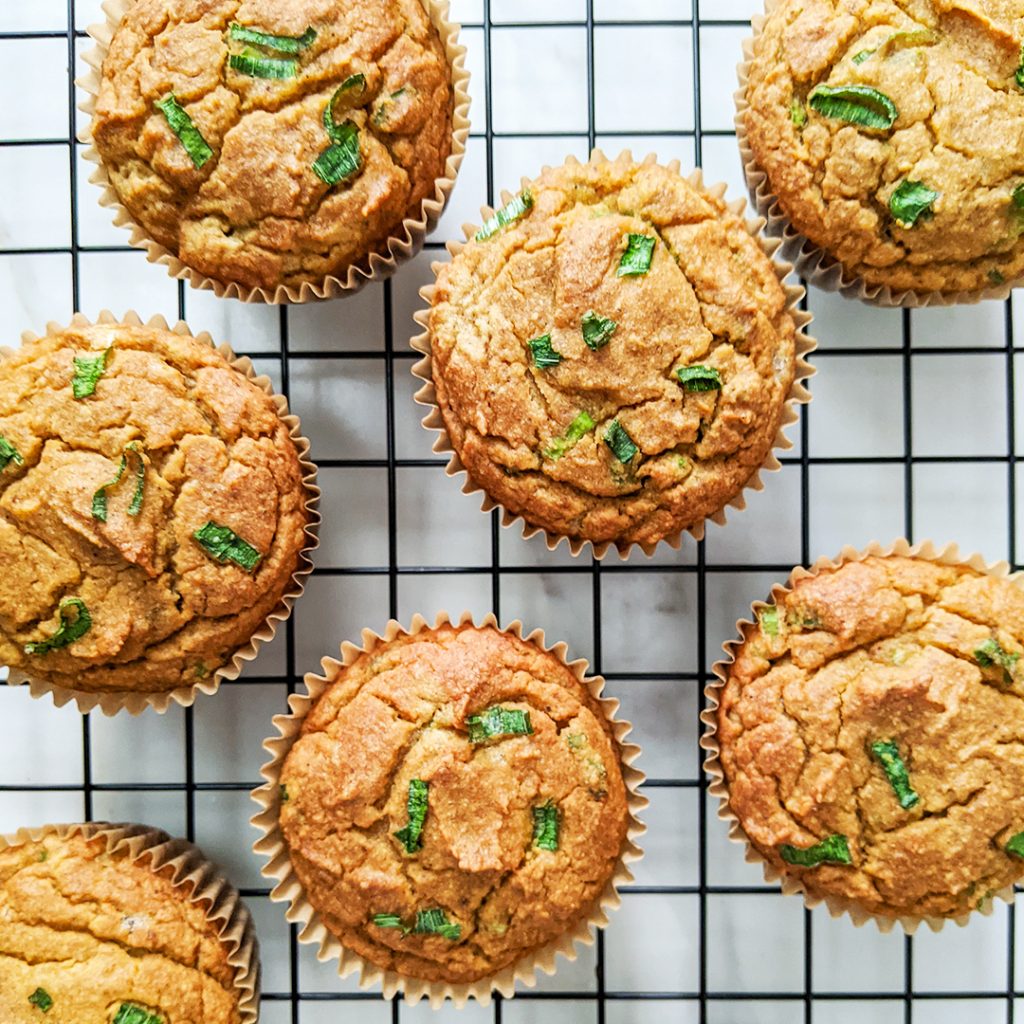 Ingredients for Butternut Squash Scallion Muffins:
Tigernut flour
Arrowroot powder
Cassava flour
Baking soda & sea salt
Pureed butternut squash
Avocado oil
Scallions (green top only if low-FODMAP)
Apple cider vinegar
Gelatin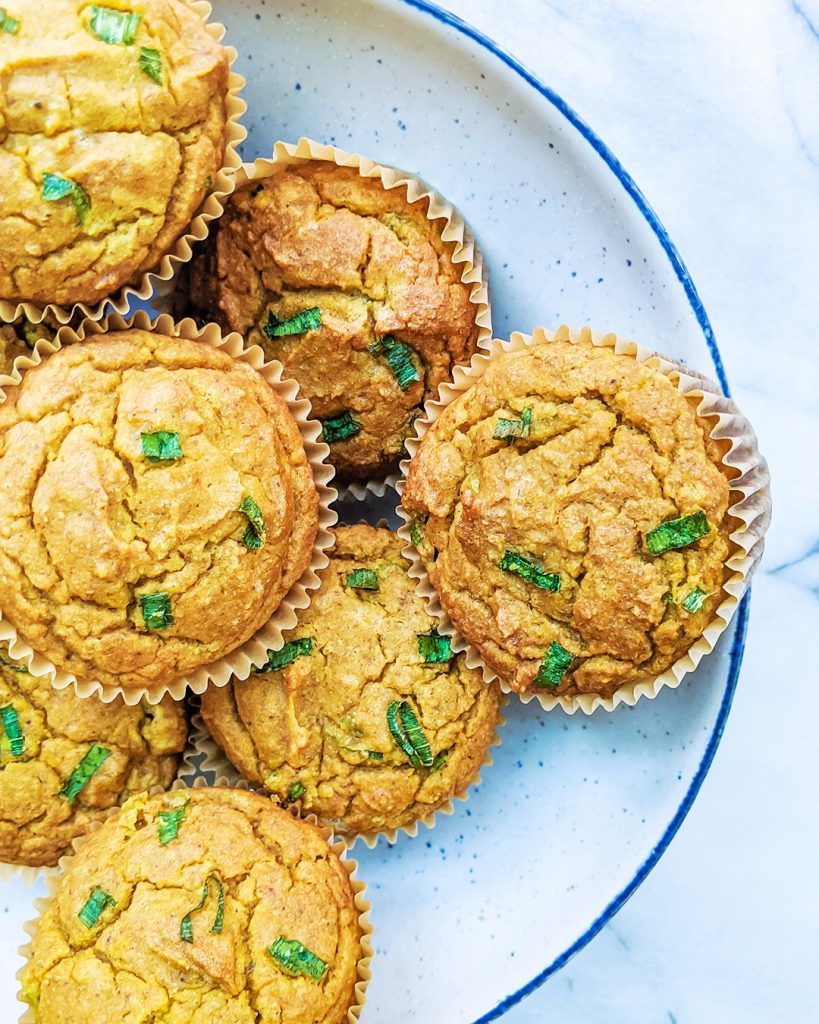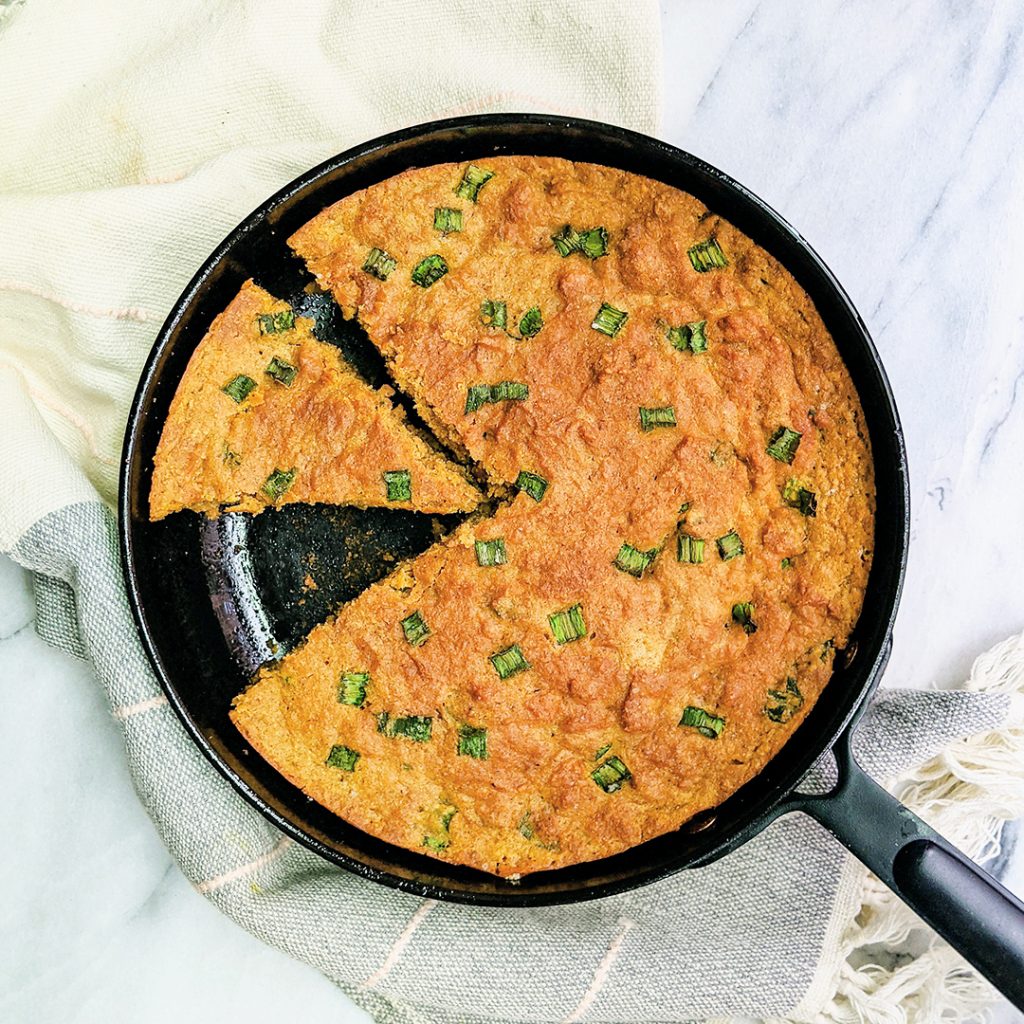 ---
RECOMMENDATIONS
For the butternut squash puree, you can either make your own from scratch or purchase canned butternut squash puree. I use canned puree since it saves me a lot of time — the brand I recommend is Farmers Market Foods. If you buy canned butternut squash, make sure it doesn't include any additives.
If you are wanting to make a skillet "cornbread" instead, pour the batter into a well-greased (I used coconut oil) 6″ skillet pan and bake for 40 minutes.
I recommend letting the muffins sit for at least 30-45 minutes after removing from the oven to let the gelatin egg fully set for the light and soft texture.
I have not tried a vegan egg substitute. If you give it a try, please let me know how it turned out for you!
If low-FODMAP, use the scallion green tops only.
Store the muffins in an air-tight sealed container. These can be left on the counter for 3 days. If refrigerated, warm up to room temperature before enjoying. These muffins also freeze well and just need to be defrosted and warmed up.
---
Butternut Squash Scallion Muffins (AIP/Paleo)
: 8 muffins
: 10 min
: 25 min
: 35 min
These grain-free and low-FODMAP Butternut Squash Scallion Muffins are a perfect savory snack or breakfast. Diet Type: SFED, AIP, Paleo, W30, Coconut-Free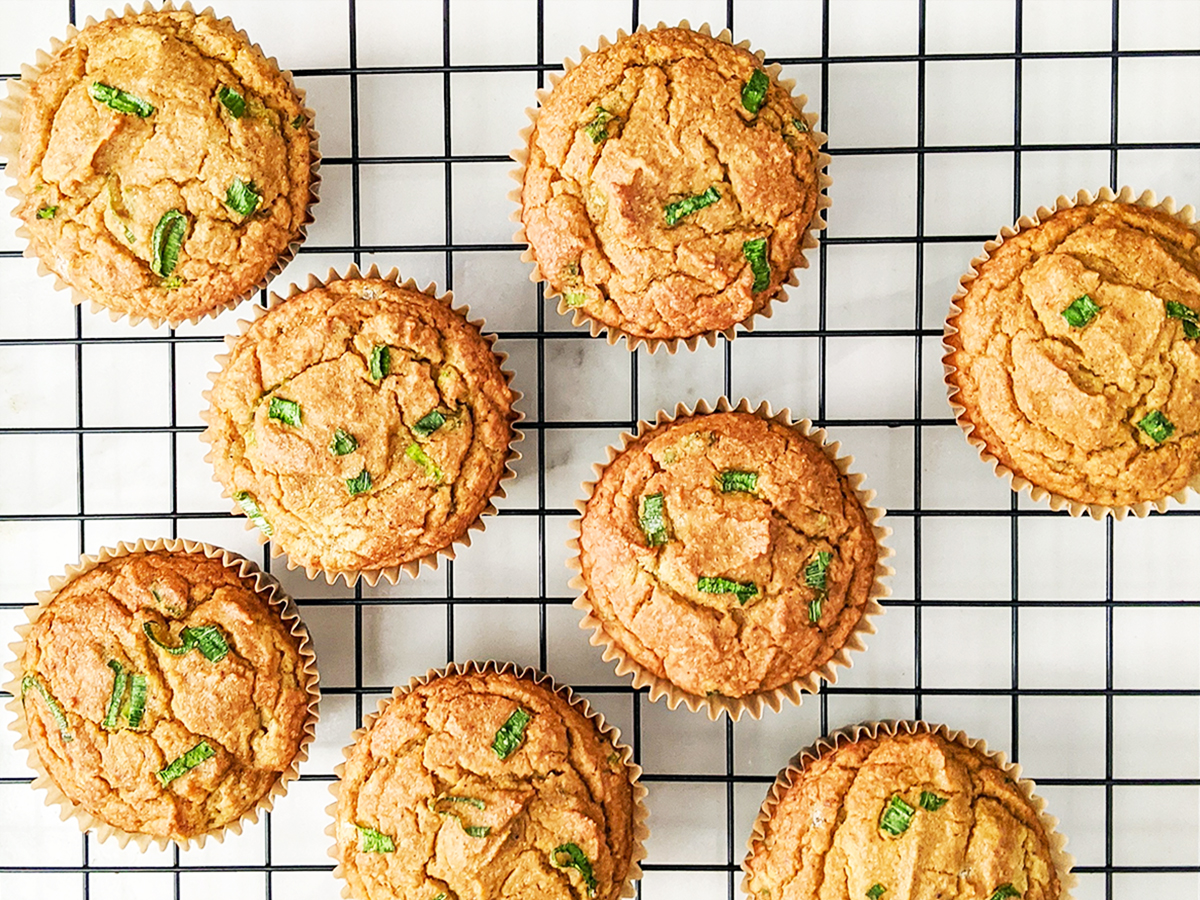 Ingredients
Dry Ingredients
1 cup tigernut flour
1/2 cup arrowroot powder
2 tbsp cassava flour
1 tsp baking soda
3/4 tsp salt


Wet Ingredients
1 cup butternut squash puree
1/2 cup avocado oil
2 tbsp apple cider vinegar


Gelatin Egg
1 tbsp unflavored gelatin
1 tbsp lukewarm water
2 tbsp hot water


1/3 cup scallions (green top), thinly sliced
Directions
Step 1

Preheat the oven to 350°F. Line a muffin pan with 8 muffin liners and set aside.

Step 2

In a small bowl, mix together the dry ingredients until well combined.

Step 3

In a medium bowl, combine the butternut squash puree with avocado oil.

Step 4

Pour the dry ingredients into the bowl with the butternut squash and avocado oil and mix well.

Step 5

Add thinly sliced scallions into the muffin mixture and combine well. Set aside some extra scallions for topping.

Step 6

Prepare the gelatin egg by pouring 1 tbsp lukewarm water into a small cup and sprinkling the gelatin on top. Combine the water and gelatin into a paste. Add 2 tbsp of hot water to the gelatin mixture and whisk vigorously until the gelatin is dissolved and frothy.

Step 7

Fold the gelatin egg into the mixture and add the apple cider vinegar as the last step. Make sure to not overmix.

Step 8

Evenly distribute the batter into the muffin liners. Top each muffin with additional sliced scallions if desired.

Step 9

Place the muffin pan into the oven. Bake for 25 minutes. Check around 23 minutes, testing with a toothpick.

Step 10

Once done, remove from the oven and let cool for at least 30-45 minutes to set.