---
These delicious gluten-free, egg-free, AIP/Paleo Sweet Potato Turkey Patties are a great addition to any meal. They are light and fluffy with a flavorful mix of herbs, while the sweet potato keeps the patties moist and never dry.
I love freezing a batch of these savory patties so they are always available for a quick breakfast or lunch. They are perfect on top of a fresh salad, sauteed greens or just on their own as a filling snack.
---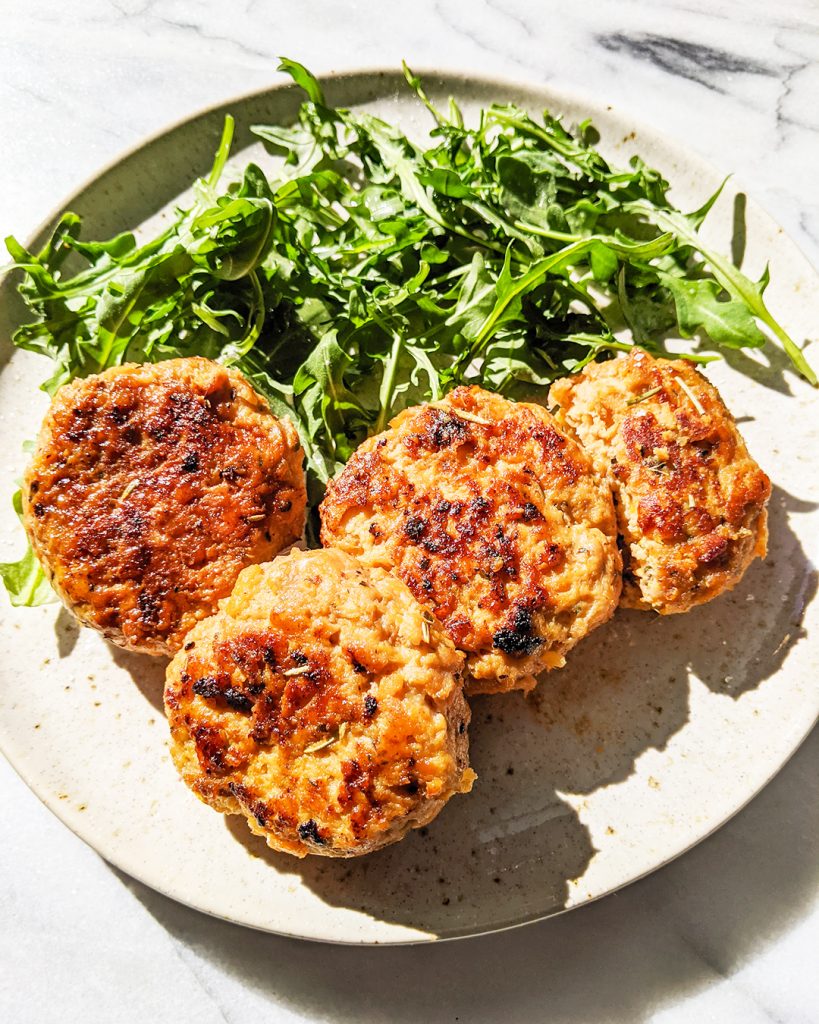 Ingredients for Sweet Potato Turkey Patties:
Sweet potato (mashed)
Ground Turkey
Dried basil and rosemary
Sea salt
Arrowroot powder
Avocado oil or preferred oil for frying
RECOMMENDATIONS
If using fresh herbs, be sure to double the specified amount.
I have only tried this recipe using orange sweet potatoes but white sweet potatoes should work as well. If using white sweet potatoes, the amount of arrowroot powder might need to be decreased slightly due to moisture content.
Store the sweet potato and turkey patties in an air-tight sealed container. These can be stored in the fridge for 4-5 days or in the freezer for 3 months.
---
Sweet Potato Turkey Patties (AIP & Top 8 Free)
: 13-14 patties
: 30 min
: 30 min
: 60 min
These delicious gluten-free, egg-free, AIP/Paleo Sweet Potato Turkey Patties are a great addition to any meal.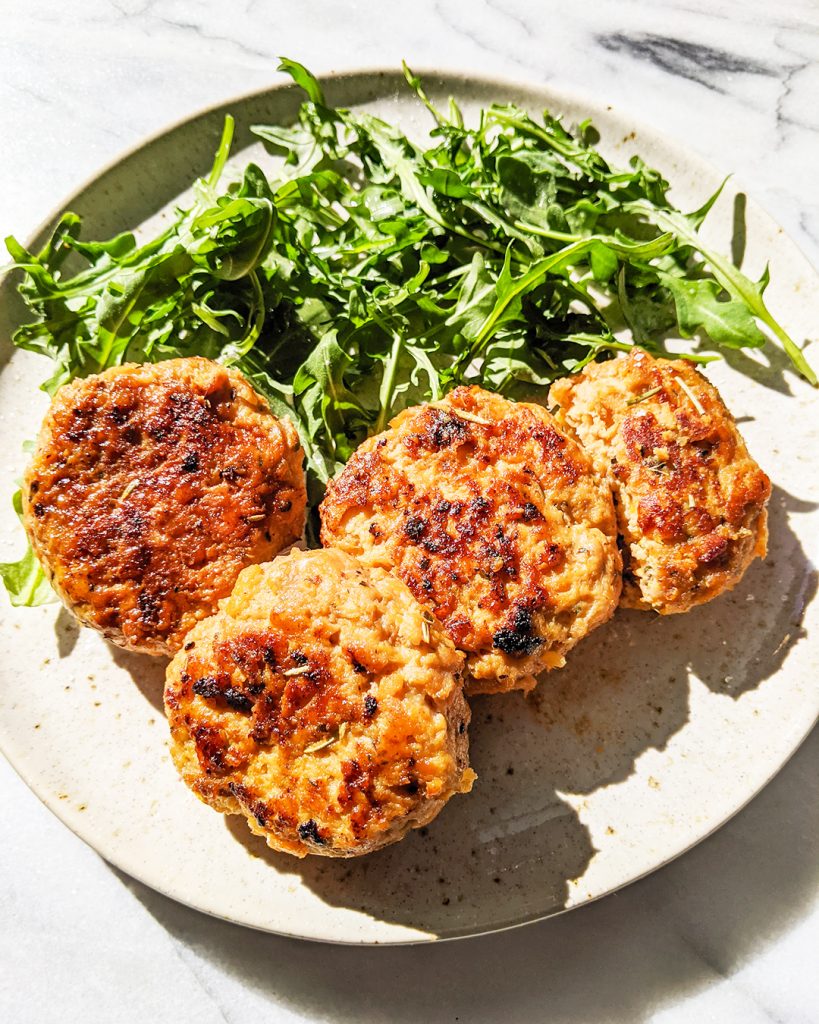 Ingredients
2 medium sweet potatoes, mashed (2 cups)
1 lb ground turkey
1 tsp dried basil
2 tsp dried rosemary
1 tsp sea salt
2 tbsp arrowroot powder
1-2 tbsp avocado oil, for frying
Directions
Step 1

Fill a large pot with water and bring to a low boil. Add peeled and chopped sweet potato to the water. Once sweet potato pieces are easily pierced by a fork, strain and place sweet potato in a large bowl. Using a fork, mash the sweet potato until smooth.

Step 2

Add ground turkey, basil, rosemary, and sea salt into sweet potato mixture. Stir until well combined. Add in arrowroot powder to the mixture and set aside.

Step 3

Line a baking sheet with parchment paper for the patties.

Step 4

Using your hands, form 2 inch balls of the sweet potato and turkey mixture. It will still be a little wet but use your palms to form the patties. Place the 2 inch balls onto the parchment paper and gently press down to form patties.

Step 5

In a medium frying pan, heat up avocado oil on high and once it is hot, place 3-4 patties onto the pan – be sure to not overcrowd since they will need to be flipped. Immediately turn down heat to medium.

Step 6

Cook each side of the patties for 4-5 minutes each. Repeat until all the patties have been fully-cooked and serve warm.