---
These light and crispy coconut tigernut cookies are a perfect AIP/Paleo dessert, snack, or breakfast "buttery" cookie — without the dairy, of course. The combination of tigernut flour, unsweetened shredded coconut flakes, and coconut oil provides an excellent source of prebiotic fiber and healthy fat, all in a delicious cookie.
After tasting these, it will be hard to believe that these cookies are actually free from the Top 8 food-allergens!
---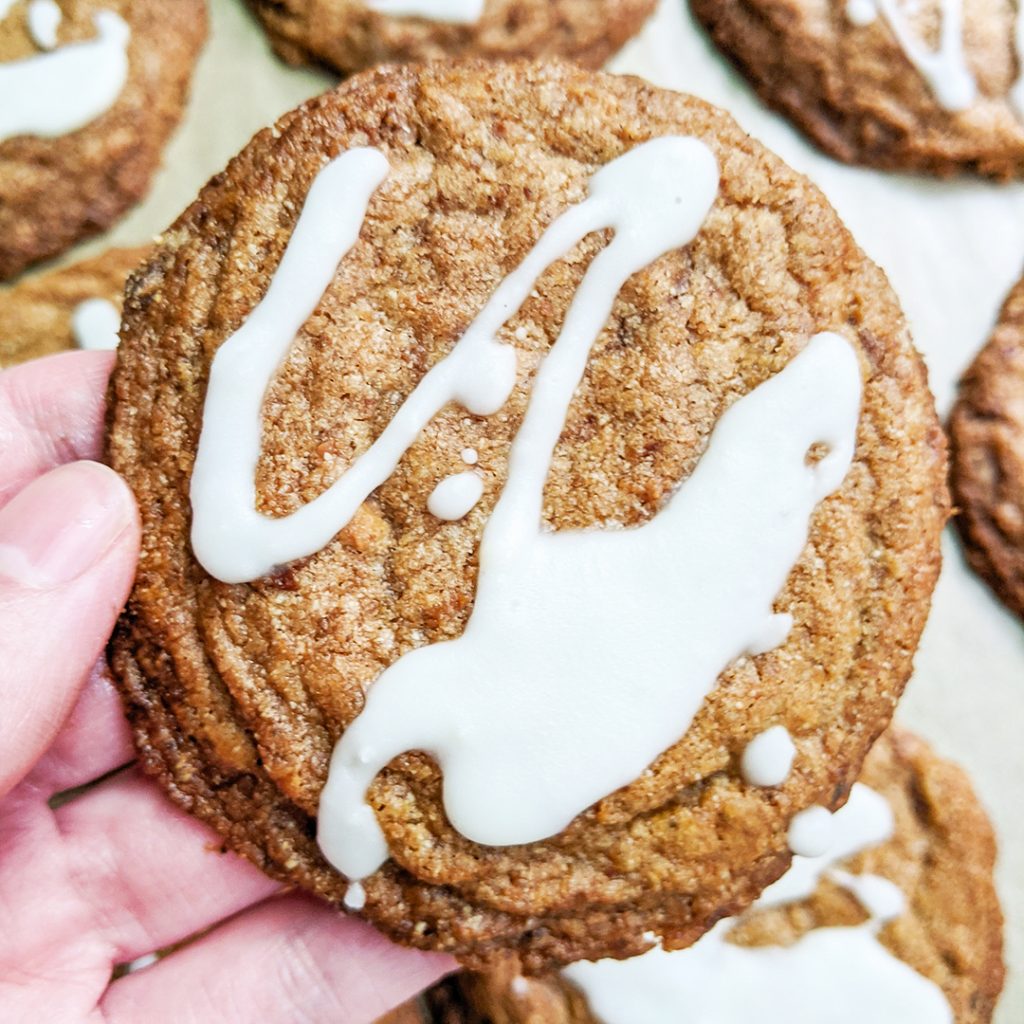 Main ingredients for Crispy Coconut Tigernut Cookies:
Tigernut flour
Cassava flour
Shredded coconut flakes (unsweetened & fine shred)
Gelatin
Baking soda
Coconut oil
Coconut sugar
Maple syrup
Coconut butter, for icing (optional)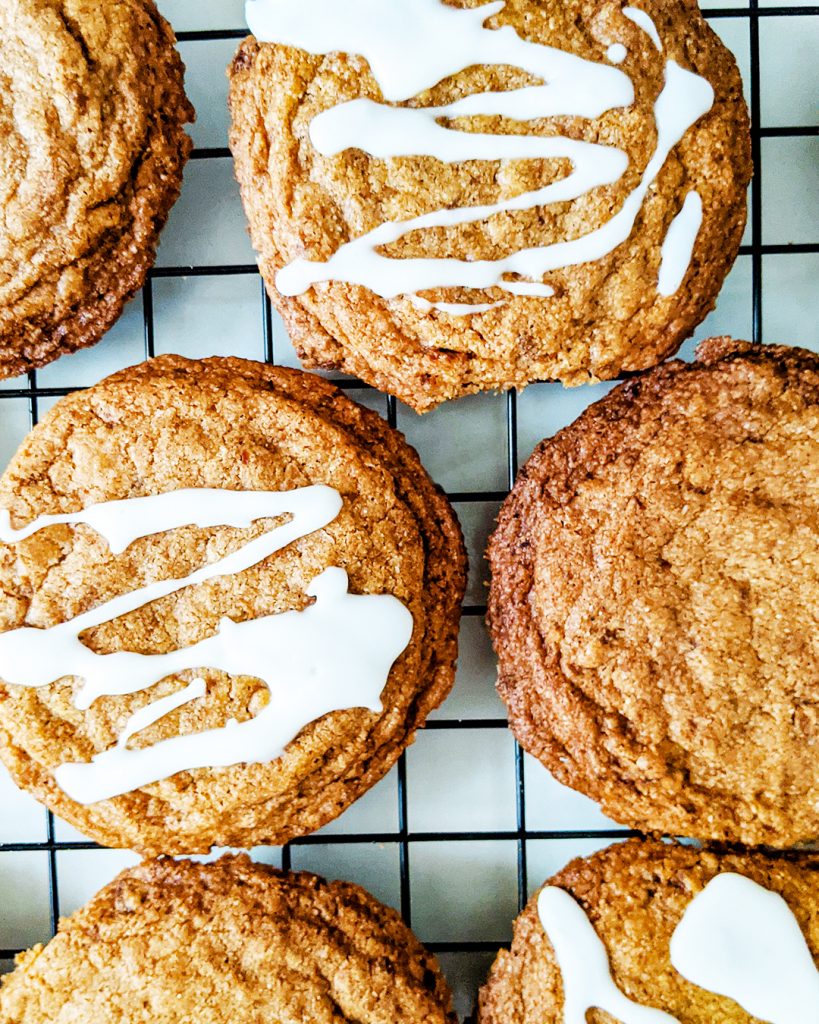 ---
Crispy Coconut Tigernut Cookies (AIP & Top 8 Free)
: 12-13 cookies
: 10 min
: 10 min
: 20 min
These light and crispy "buttery" coconut tigernut cookies are a perfect AIP/Paleo dessert, snack, or breakfast cookie.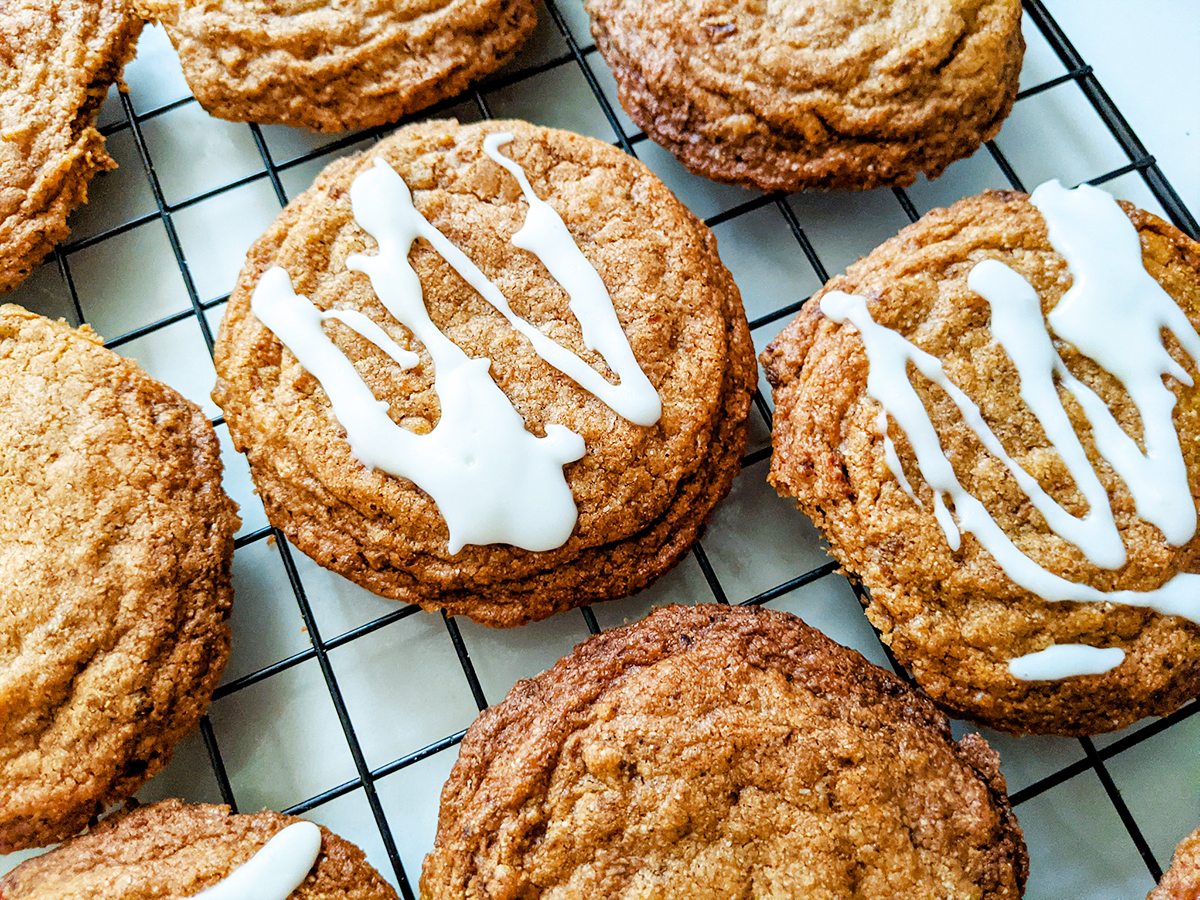 Directions
Step 1

Preheat the oven to 350°F. Set aside a baking sheet and line with parchment paper.

Step 2

In a small mixing bowl, fully mix the dry ingredients and set aside. If the shredded coconut flakes aren't a fine texture, use a food processor to break apart the flakes.

Step 3

In a separate medium-sized mixing bowl, mix the coconut sugar, maple syrup, and vanilla extract together. Let sit for a couple of minutes to dissolve.

Step 4

Add the coconut oil to the wet mixture and mix well.

Step 5

Gradually add the dry ingredients to the wet ingredients and stir until fully combined.

Step 6

Using a #50 cookie scoop (4 tsp), gently place the dough onto the baking sheet with parchment paper. Gently flatten the dough (very lightly as the cookies will spread) onto the baking sheet. If you don't have a cookie scoop, form the dough into roughly 1.5 inch diameter balls.

Step 7

Bake for roughly 10-11 minutes and let cool before serving. The gelatin will set as the cookies cool so wait to transfer the cookies to a cooling rack until they are firmer.

Step 8

If adding icing to the cookies, wait until the cookies have cooled and warm up the coconut butter with coconut oil. Stir and combine well and gently drizzle icing on top of the cookies.
The Open Cookbook is a participant in the Amazon Services LLC Associates Program, an affiliate advertising program, designed to provide a means for sites to earn advertising fees by advertising and linking to Amazon.com. The Open Cookbook may receive a small referral commission if you make a purchase using one of the website links, at no additional cost to you.