---
This simple Grain-Free Pumpkin Bread tastes like the real deal while being vegan, AIP, and Top 8 allergen-free. You know it is good when your gluten-eating family enjoys it just as much as "regular" pumpkin bread!
The texture of this pumpkin bread is absolutely perfect. It is light and fluffy with the right amount of sweetness from the maple syrup. While pumpkin is normally considered a fall treat, this pumpkin bread is so good you will want to eat it year-round—I know I will!
---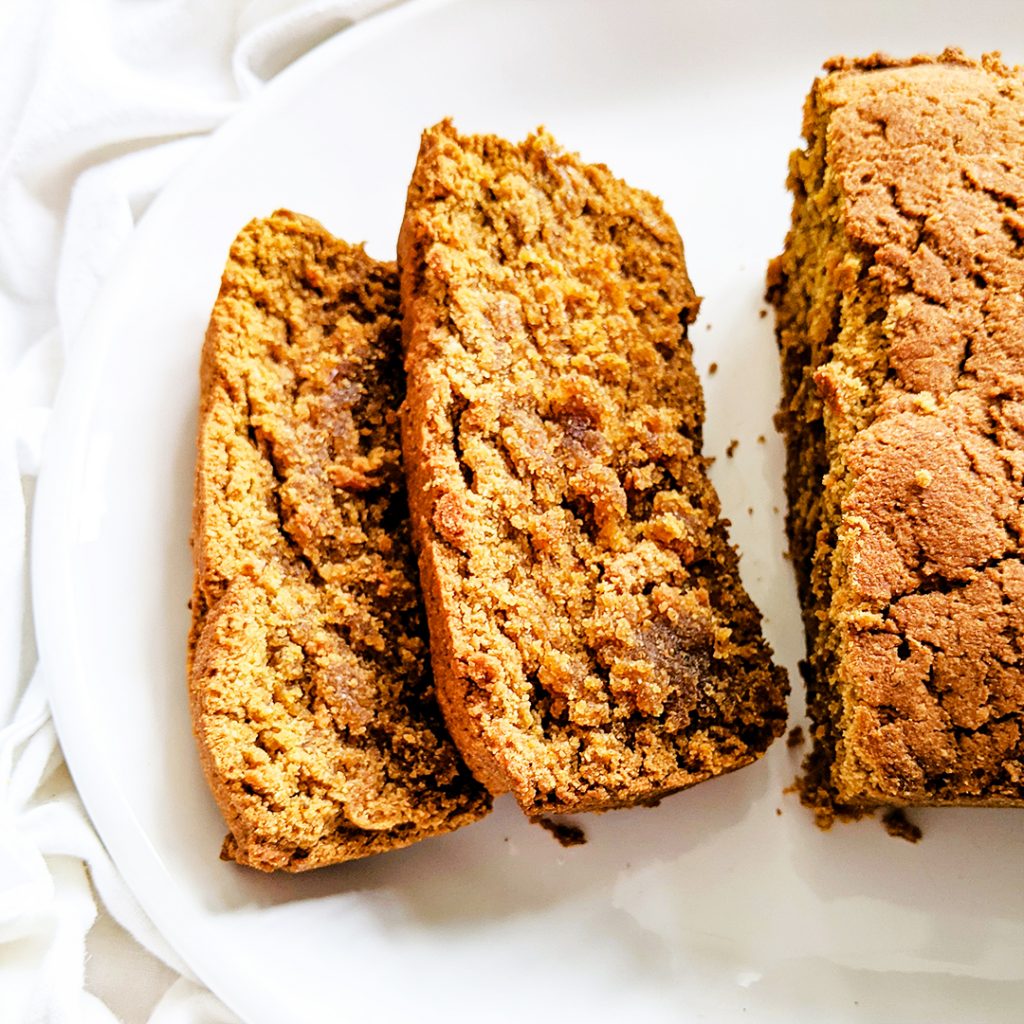 Ingredients for Simple Grain-Free Pumpkin Bread

:
Tigernut flour
Coconut flour
Arrowroot powder
Baking soda
Cream of tartar
Canned pumpkin puree (100% pumpkin)
Coconut oil
Maple syrup
Vanilla extract
Sea salt
Optional spices: cinnamon, ginger powder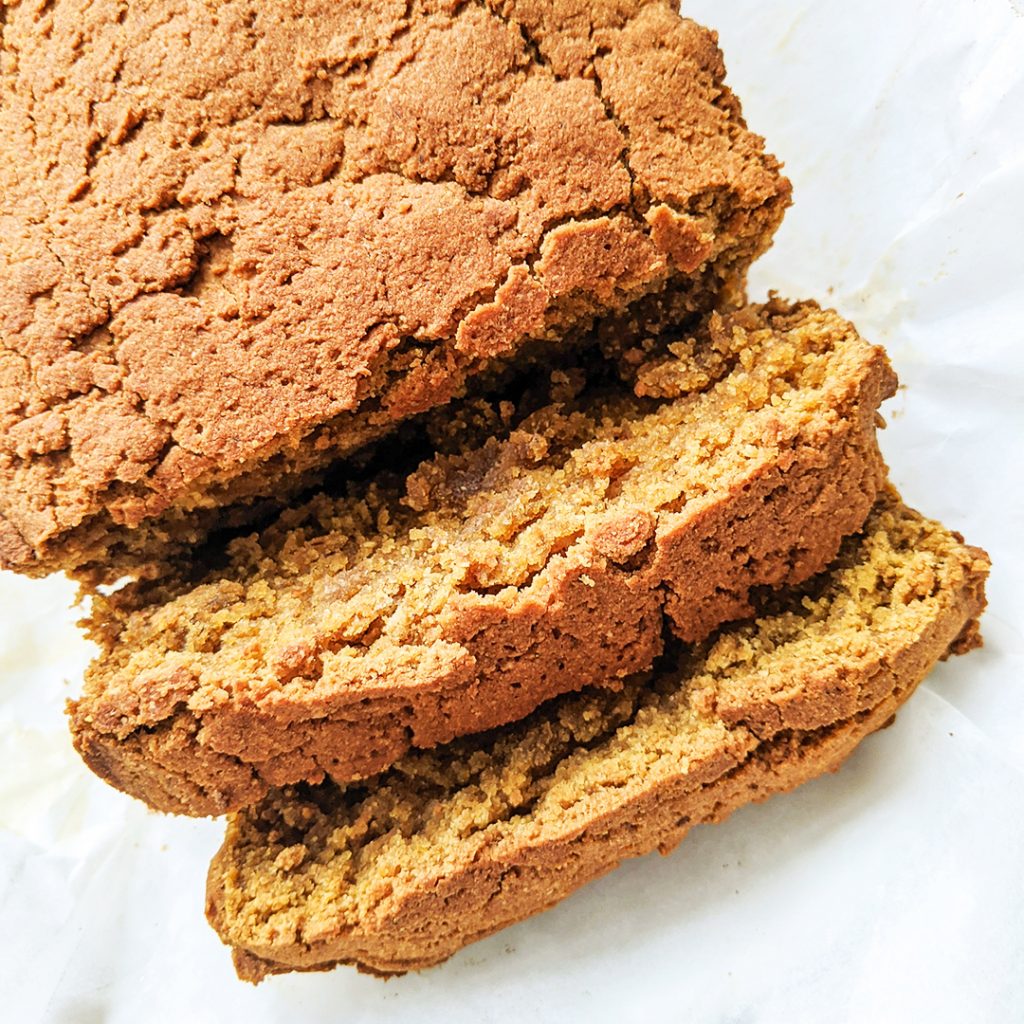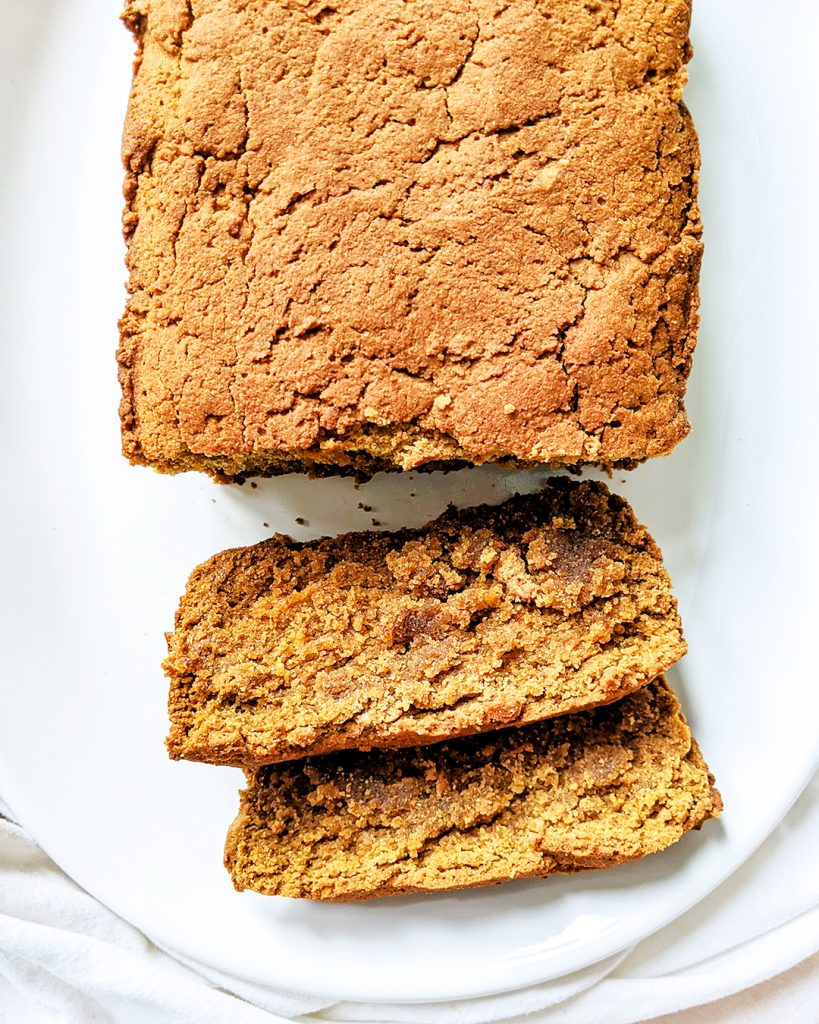 ---
RECOMMENDATIONS
I used a

4.5″ x 8.5″

loaf pan but this recipe will also work well in a standard

4″ x 8″

loaf pan. I wouldn't recommend a loaf pan bigger than 4.5″ x 8.5″.
For the most consistent results, I recommend weighing the tigernut, coconut, and arrowroot flours on a kitchen scale.
I have only tried the recipe with canned pumpkin puree and not fresh pumpkin puree. If using canned, be sure that it is 100% pumpkin.
The spices are completely optional – feel free to include or add your own depending on your allergies or sensitivities.
This pumpkin bread would also taste amazing with

dark chocolate chips

, carob chips, or walnuts if nuts work for you.
Store in an airtight container in the fridge for 3-4 days or freeze for up to 3-4 months.
Other delicious grain-free breads & muffins:
---
Simple Grain-Free Pumpkin Bread (AIP & Vegan)
: 10 min
: 65 min
: 75 min
This simple Grain-Free Pumpkin Bread tastes like the real deal with a light fluffy texture while being vegan, AIP, and Top 8 allergen-free.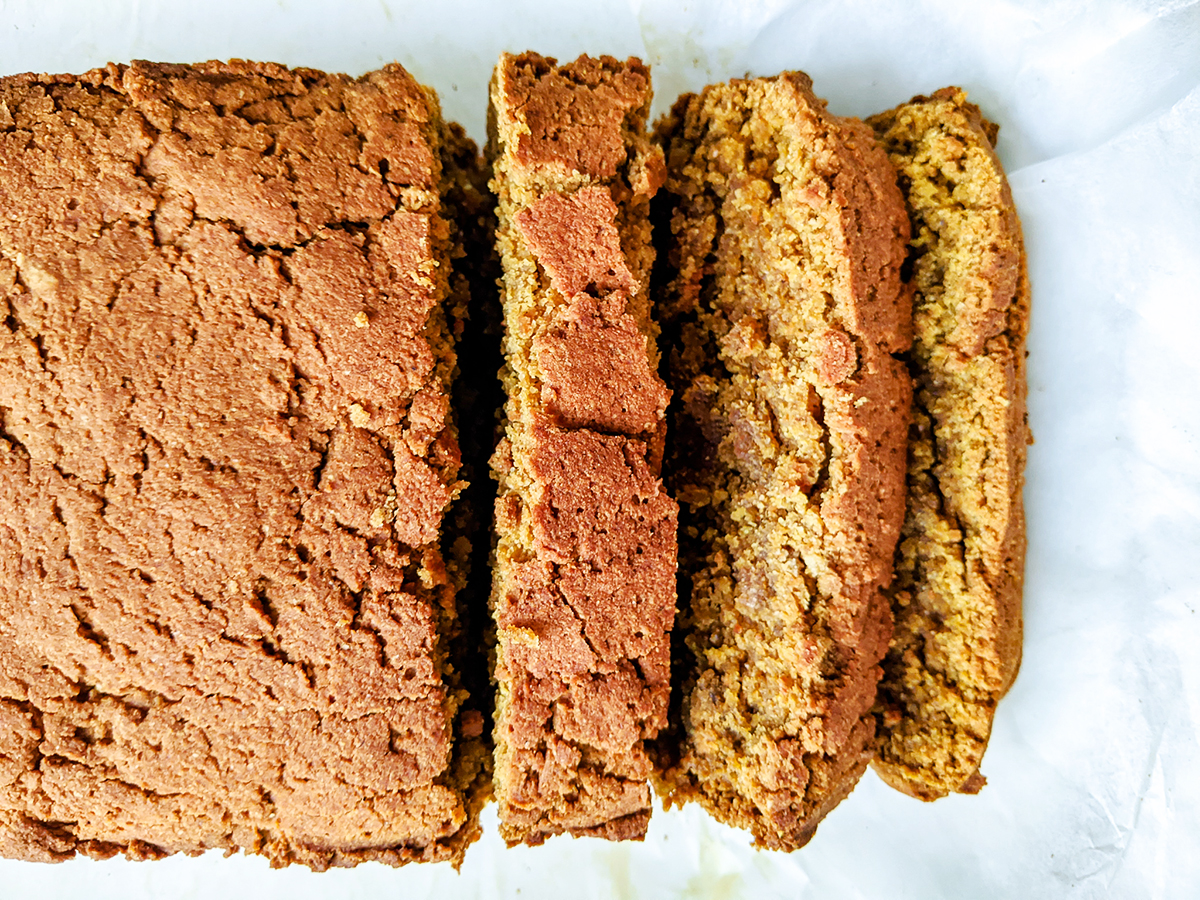 Ingredients
Dry Ingredients
1 1/2 cup tigernut flour (168g)
1/2 cup coconut flour, lightly packed (56g)
1/2 cup arrowroot powder (56g)
1 1/2 tsp baking soda
1 tsp cream of tartar
1/2 tsp sea salt
Optional: 1-2 tsp ground cinnamon, 1/2 tsp ginger powder


Wet Ingredients
3/4 cup canned pumpkin puree
1/2 cup coconut oil, melted
1/2 cup maple syrup
1 tbsp vanilla extract
Directions
Step 1

Preheat the oven to 350°F. Line a loaf pan (4.5" x 8.5" or 4" x 8") in parchment paper or lightly grease with coconut oil.

Step 2

In a large bowl, combine the dry ingredients. Set aside.

Step 3

In a medium bowl, fully combine wet ingredients.

Step 4

Add the wet ingredients to the dry ingredients. Stir to fully combine. The batter will be very thick.

Step 5

Using a large spoon, gently scoop the batter into the loaf pan, spreading the batter as evenly as possible..

Step 6

Place the loaf pan into the oven. Bake for 60-65 minutes. Check around 55-60 minutes, testing with a toothpick.

Step 7

Once done, remove from the oven and let cool for 20 minutes in the loaf pan to set. Once cool, carefully remove from the loaf pan and place onto a serving platter or large plate. Let the pumpkin bread cool for another 30 minutes before serving.