---
After reintroducing plantains into my diet, I was so excited to experiment with sweet plantain recipes. These delicious and moist AIP/Paleo plantain mini cakes are not too sweet and make a wonderful grain-free, nut-free, and egg-free treat.
---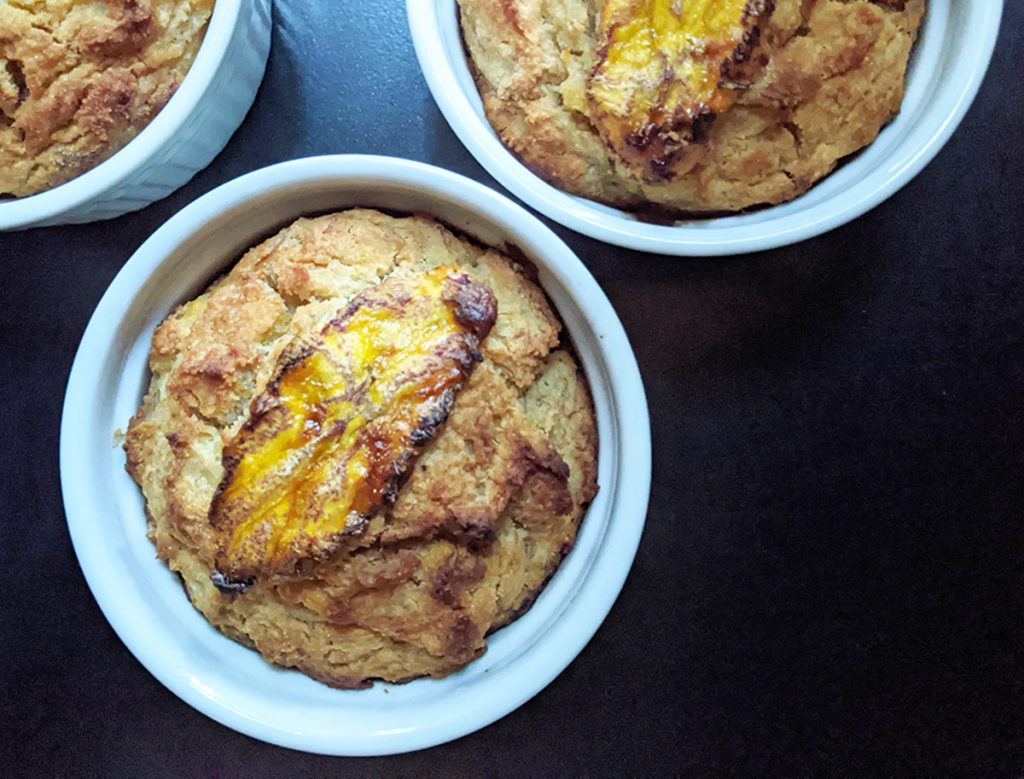 I typically enjoy these plantain mini-cakes as either a healthy dessert or afternoon snack, but they can also make a filling and wholesome breakfast.
---
RECOMMENDATIONS
I use 6 oz. ramekins for this recipe. If you don't have any ramekins, you can substitute a muffin pan to create the mini cakes.
---
Sweet Plantain Mini Cakes
: 6 mini cakes in ramekins (6 oz.) or muffin pan
: 15 min
: 45 min
: 60 min
These delicious AIP/Paleo plantain mini cakes are grain-free, nut-free, and egg-free treats. They are a perfect dessert that isn't too sweet or they can be enjoyed as a filling breakfast. Diet Type: SFED, AIP, Paleo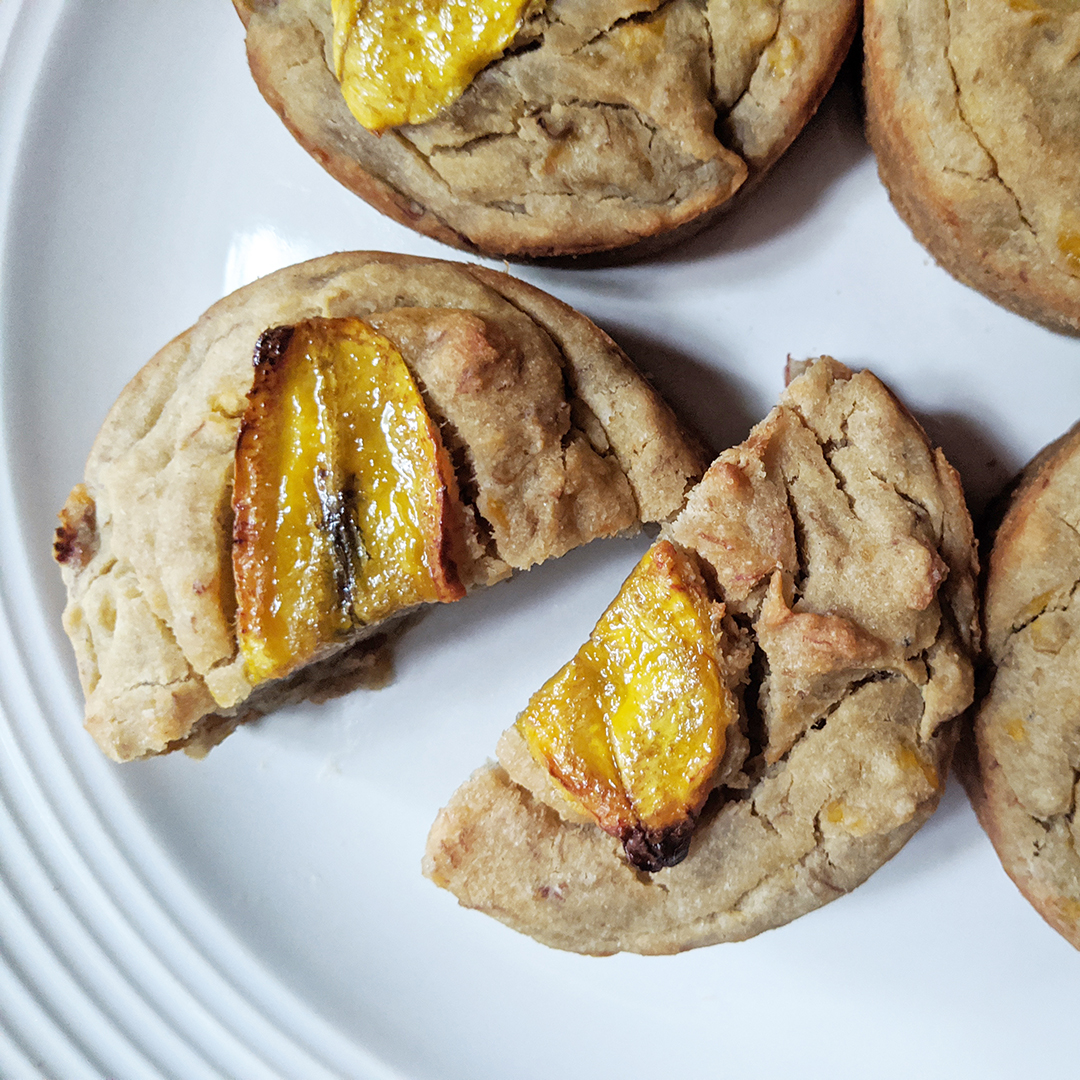 Ingredients
Dry
3/4 cups cassava flour
1/3 cup coconut flour
1/2 tsp baking soda
1/2 tsp salt


Wet
2 plantains, very ripe
1/3 cup coconut oil
1/3 cup coconut yogurt (or preferred dairy-free yogurt)
1/3 cup maple syrup
1 tsp vanilla extract (optional)
4 tbsp coconut milk (or preferred dairy-free milk)
1 tsp apple cider vinegar


Gelatin Egg
1 tbsp unflavored gelatin
1 tbsp lukewarm water
2 tbsp hot water
Directions
Step 1

Preheat the oven to 400°F. Heat up water for the gelatin egg.

Step 2

In a small bowl, combine the dry ingredients.

Step 3

Peel and mash ripe plantains until fairly smooth.

Step 4

In a medium bowl, combine the plantains with the rest of the wet ingredients.

Step 5

Add the dry ingredients to the wet ingredients and fully combine.

Step 6

Next, make the gelatin egg by pouring 1 tbsp lukewarm water in a small cup and sprinkling the gelatin on top. Combine the water and gelatin into a paste. Add 2 tbsp of hot water to the gelatin mixture and whisk vigorously until the gelatin is dissolved.

Step 7

Fold the gelatin egg mixture into the batter until fully combined. Be sure to not overmix.

Step 8

Evenly distribute the batter into the ramekins placed on a baking sheet or into a lined muffin pan. Top each mini cake with a thin slice of plantain for decoration if desired.

Step 9

Place the baking sheet with ramekins or muffin pan into the oven. Bake for 40-50 minutes. Check around 35 minutes, testing with a toothpick.

Step 10

Once done, remove from the oven and let cool for at least 15 minutes to set.
The Open Cookbook is a participant in the Amazon Services LLC Associates Program, an affiliate advertising program, designed to provide a means for sites to earn advertising fees by advertising and linking to Amazon.com. The Open Cookbook may receive a small referral commission if you make a purchase using one of the website links, at no additional cost to you.