---
These coconut banana tigernut bites take only five minutes to make and keep well in the fridge or freezer. They are a no-bake treat that is healthy, filling, and creamy without any added sugar. If you want something a bit sweeter, feel free to add a little maple syrup.
---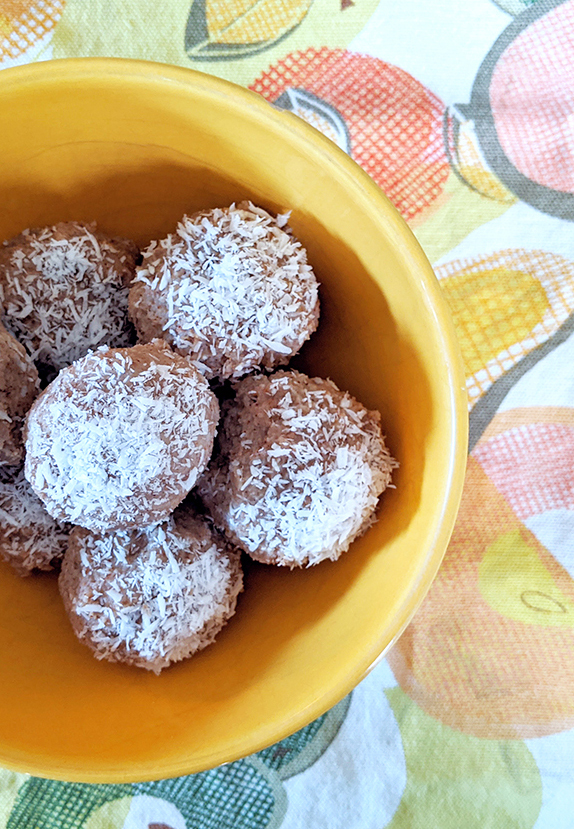 So, what exactly is a tigernut?
Despite the name, tigernut is not a nut. It is a tuber that grows on one of the only edible sedges, Cyperus esculentus (Yellow Nut Grass). Also known as chufa, tigernut is used to make Horchata, a delicious and refreshing Spanish beverage.
Tigernut flour is very rich in prebiotic fiber, a resistant starch, making it great for gut health. If you follow a low-FODMAP diet, I recommend slowly building up when introducing tigernuts in your diet due to the resistant starch.
---
Coconut Banana Tiger Nut Bites
: 9-10
: 5 min
: 30 min
: 35 min
These no-bake coconut banana tiger nut bites are healthy, filling, and creamy without any added sugar. Keeps well in the freezer or fridge. Diet Type: SFED, AIP, Paleo, W30, Vegan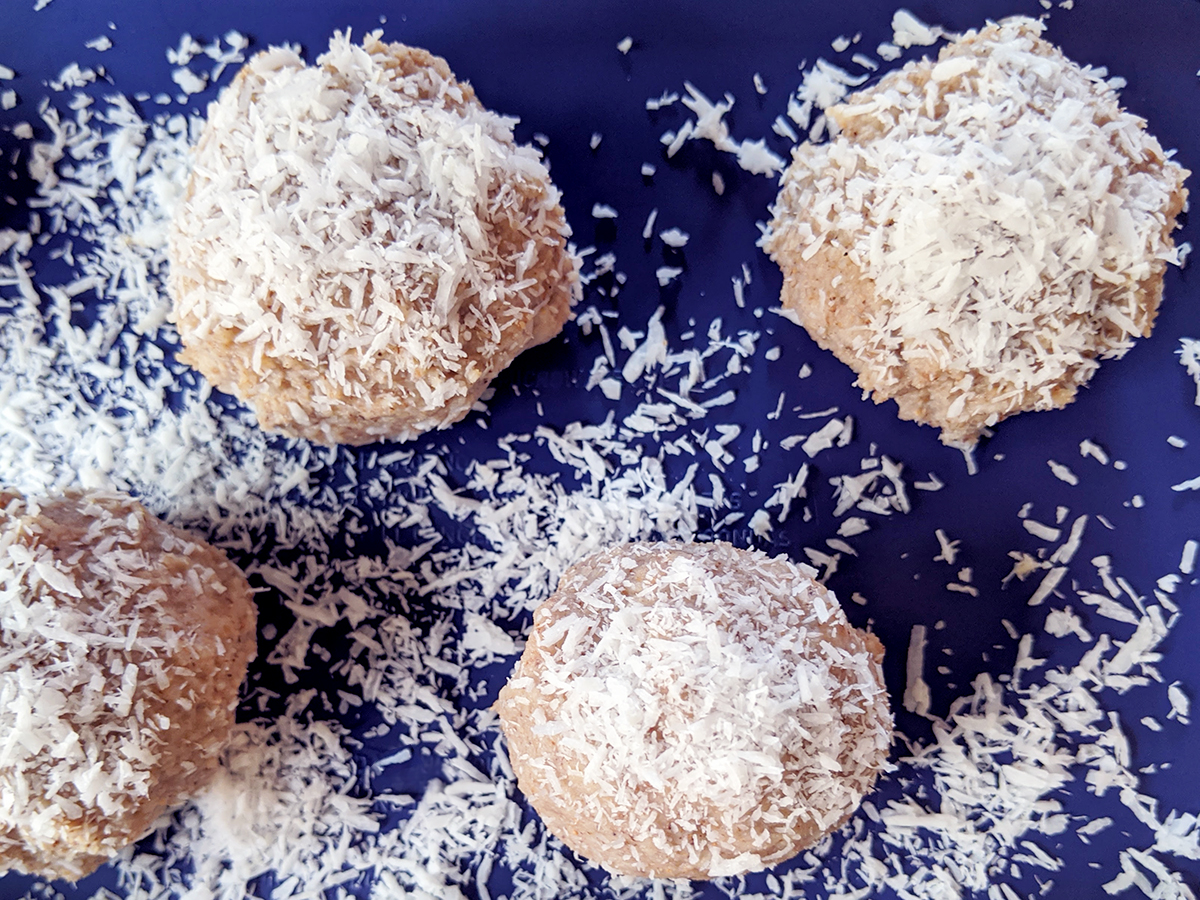 Directions
Step 1

Place all ingredients into a food processor and blend until well-combined.

Step 2

Shape into 9-10 balls (roughly 1 tablespoon). Dust with additional shredded coconut flakes if desired.

Step 3

Place the bites in a freezer-safe sealable container and keep in the freezer for about 30 minutes. Once the bites are set, enjoy.

Step 4

Store the bites in the freezer or fridge. They should last a couple of weeks in the fridge and a few months in the freezer.