---
These allergy-friendly and AIP/Paleo Banana Maple Tigernut muffins are a perfect and healthy alternative to standard Banana Nut Muffins, all without gluten, nuts, and eggs. Bonus, they are also coconut-free, cassava-free, and refined sugar free!
Despite these restrictions, the texture is amazingly light, fluffy, and honestly so good. They are very easy to make and ready to eat in only 30 minutes. Enjoy the muffins for breakfast or an afternoon snack.
---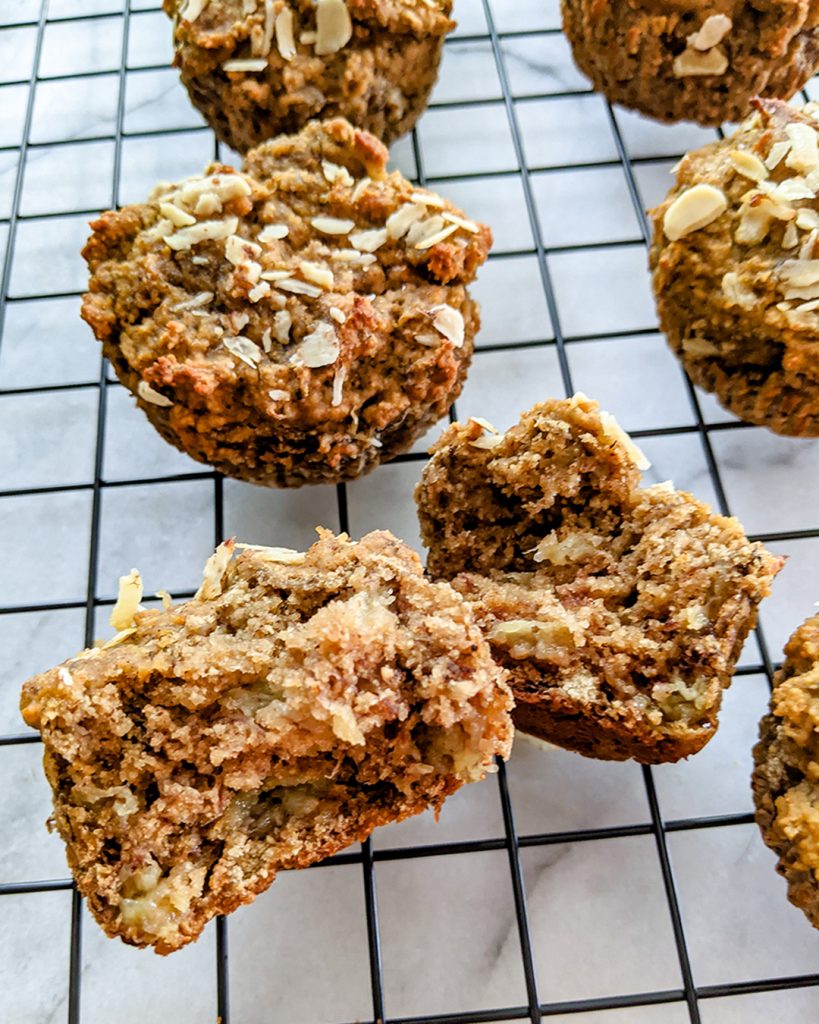 I love using the combination of tigernut flour and arrowroot powder.
This alternative flour combination gives the muffins a "nutty" flavor and fluffy texture, while the bananas help keep them nice and moist.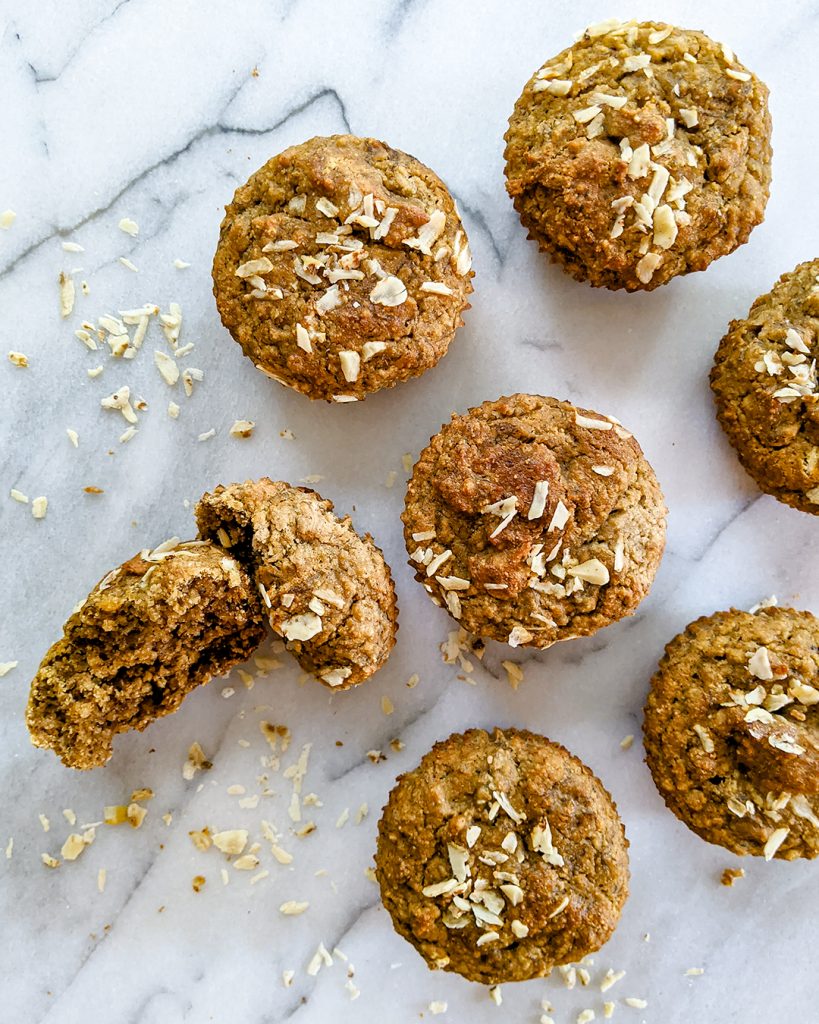 ---
RECOMMENDATIONS
I have tested this recipe with a gelatin egg or a chia seed egg — they both work perfectly.
Store the muffins in an air-tight sealed container. These can be left on the counter for a couple of days or in the fridge for 4-5 days. Reheat before serving.
---
Banana Maple Tigernut Muffins
: 6-8 muffins
: 8 min
: 22 min
: 30 min
These allergy-friendly Banana Maple Tigernut muffins are light, fluffy, and moist. They are free of coconut, cassava, and the Top 8 food-allergens. Diet Type: SFED, AIP, Paleo, Vegan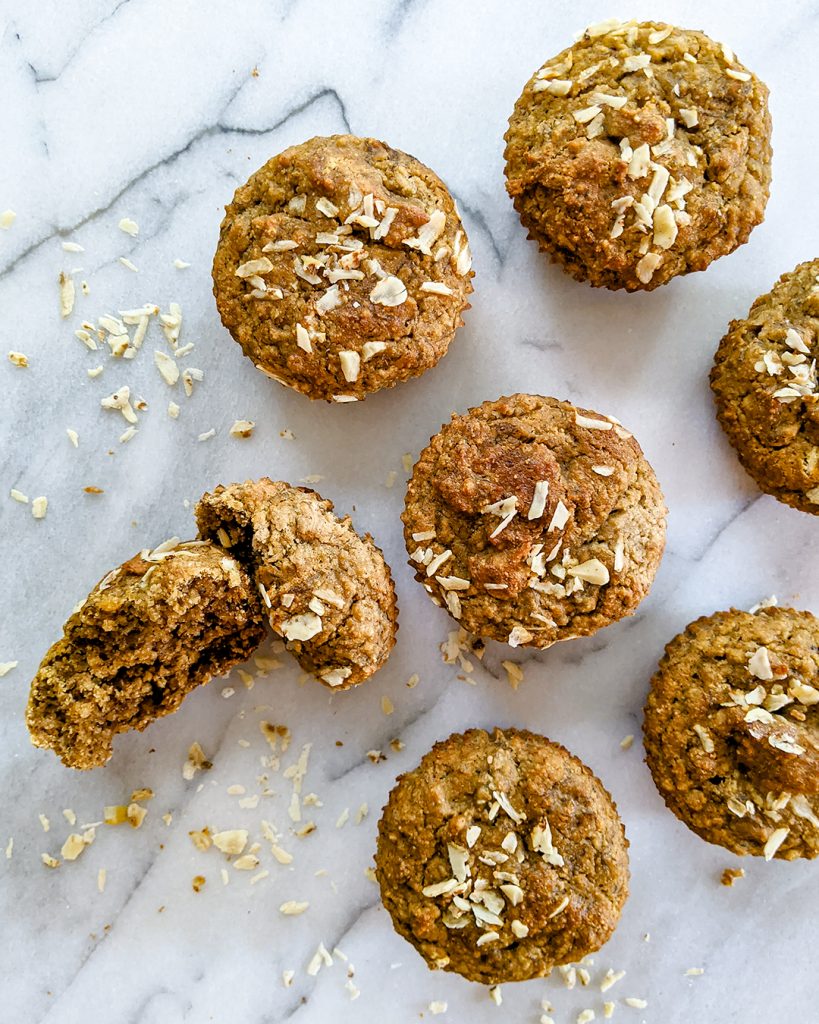 Directions
Step 1

Preheat the oven to 350°F. Line a muffin pan with 8 muffin liners and set aside.

Step 2

If making the muffins with a chia seed egg, prepare this now. Otherwise skip to step #3. For the chia seed egg, add 1 tbsp of chia seeds with 3 tbsp of water into a small cup or bowl. Mix ingredients and let it sit for at least 5 minutes.

Step 3

In a small bowl, mix together the dry ingredients.

Step 4

In a medium bowl, mash the bananas and combine with the maple syrup, avocado oil, and vanilla extract.

Step 5

Pour the dry ingredients into the bowl with the wet ingredients and mix well to fully combine.

Step 6

If you are using a gelatin egg, prepare this now. Make the gelatin egg by pouring 1 tbsp lukewarm water into a small cup and sprinkling the gelatin on top. Combine the water and gelatin into a paste. Add 2 tbsp of hot water to the gelatin mixture and whisk vigorously until the gelatin is dissolved.

Step 7

Fold the gelatin egg or chia seed egg into the mixture. Gently fold in the apple cider vinegar as the last step. Make sure to not overmix.

Step 8

Evenly distribute the batter into the muffin liners. Top each muffin with sliced tigernuts for decoration if desired.

Step 9

Place the muffin pan into the oven. Bake for 20-25 minutes. Check around 20 minutes, testing with a toothpick.

Step 10

Once done, remove from the oven and let cool for at least 15 minutes to set.
The Open Cookbook is a participant in the Amazon Services LLC Associates Program, an affiliate advertising program, designed to provide a means for sites to earn advertising fees by advertising and linking to Amazon.com. The Open Cookbook may receive a small referral commission if you make a purchase using one of the website links, at no additional cost to you.